Notices
The Wiltshire Connect 210 and 211 bus schedule has been updated. Click on this link to read more!
here
The account number for donations for the Enford Newsletter has been included in the online September newsletter.
Envelopes can be dropped into any Committee member's house.
Interested in different walks in Wiltshire? Click on this link to read more!
here
Village Hall Online Booking -
Provisional bookings for hire of Enford Village Hall can now be done on line. To make a booking, visit the bookings diary
here
Neighbourhood Watch Launches New Web Site!
Our new website is up and running and you can access it at www.wiltshirenhw.org. Follow the Neighbourhood Watch link in Committees & Clubs.
The latest Village Hall Annual and AGM Meeting Minutes are available. -
Follow the links in Parish Archive/Documents.
Victim Support - Have you been affected by crime?
See the Poster
here
Enford Church -
Find the PCC minutes and other church information
here
.
Enford Emergency Plan -
Read the Flood and Snow Emergency Plan for Enford
here
.
Defibrillator -
Read instructions for using the village defibrillator
here
.
The Hub -
Treat yourself to a cuppa, a delicious slice of cake and a cosy fireside chat with your neighbours at 'The Hub'. Open at The Swan, every 3rd Thursday from 9.30am to 11.30am.
Need A Lift? -
Do you need a lift to come to events or clubs in the Village Hall? If you don't have transport or are worried about coming on your own, please call 01980 670501 or email
enfordvillagehall@btinternet.com
and we will try and arrange for someone to pick you up and take you home.
Links
On This Page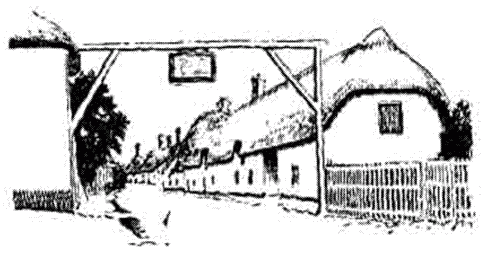 It's not my intention to write a history of Enford - there are many people far better qualified to do that. The aim of this site is simply to pull together any works of interest which refer to Enford and the Plain, and stack them in rough chronological order. All credit for this page goes to Steve Becker who set up the website.

If you have an article which you'd like to contribute, then email the committee at enfordnewsletter@gmail.com.

General History - There is a fairly comprehensive (but slightly 'dry') history of the parish at British History Online. There is a shorter, lighter version, maintained by Wiltshire Council here.

1820 - Memoirs of Henry Hunt - Henry "Orator" Hunt (1773 – 1835) was a British radical speaker and agitator remembered as a pioneer of working-class radicalism and an important influence on the later Chartist movement. He advocated parliamentary reform and the repeal of the Corn Laws. He was born at Upavon and had an estate at Littlecott. His memoirs are in 3 volumes - Vol 1, Vol 2, and Vol 3.

1821 - Rural Rides - This book was written by William Cobbett. Cobbett (9 March 1763 – 18 June 1835) was an English pamphleteer, farmer and journalist who campaigned to end the poverty of farm labourers and to highlight the plight of the rural Englishman. He took to riding around the country on horseback making observations of what was happening in the towns and villages. Rural Rides, a work for which Cobbett is still known today, first appeared in serial form in the Political Register running from 1822 to 1826. It was published in book form in 1830.

1897 - Pewsey & Salisbury Light Railway - This map of a proposed light railway, between Salisbury and Pewsey, was sent to me by Keith Reddick. This link takes you to a history of railway in Wiltshire - there is a very brief mention of a light railway joining Salisbury and Pewsey.

1900 - 1920 - Memoirs of Winifred Spencer - Winifred Spencer was born in 1899, the daughter of a cowman and his wife and one of 13 children. The family lived at the Coombe Bake farmhouse, to the east of Coombe Lane. Sylvia Marlow has written 2 books based on her memoirs - 'Winifred: A Wiltshire Working Girl' (ISBN: 978-0948578274) and 'Winifred: Her Childhood and Early Working Life' (ISBN: 978-0948578564).

1913 - A Murder In The Family - This article, about the murder of Sgt William Crouch of the Wiltshire Constabulary at Coombe in 1913, by a fellow officer, is extracted from 'The History of The Wiltshire Constabulary 1839-2003' (2nd Edition) by Paul Sample. The full history can be downloaded by clicking the link here however, be warned, it is about 17Mb. Note that articles, published in the July 2013 and September 2013 newsletters, cast quite a different light on the story, and are very interesting to read in conjunction with the official version.

1914 - The Great War - Salisbury Plain was extensively used throughout the first world war for training and billeting troops.

1923 - Wanderings In Wessex - This book was written by Edric Holmes sometime in the early 1920s. It is a fairly colourful description of his travels in the south of England. There is a section about Salisbury Plain and the Avon valley, and a brief mention of Enford.

Hot Off The Production Line (1940s?) - Harry and Dolores Hunt gave me a copy of this delightful picture, taken at a Ford tractor factory. Not sure when but, looking at the clothes and hairstyles, I would guess 1940s. If anyone knows any more about it, please email me.

East Chisenbury (Late 1960s / Early 1970s?) - Harry and Dolores Hunt also gave me a copy of this aerial photograph of East Chisenbury. In the bottom left corner you can see Chisenbury Court. The house at the top of the picture is, I think, Eagle Lodge. There is no date on the photo however, looking at the cars, it couldn't have been much earlier than the late 60s. If anyone knows any more about it, please email me.

1953 - The Ox Roast - I enjoyed this article about the coronation celebrations when it was recently republished in the Newsletter.

1888-1976 - Clement & Edith Drury - I received this short biography from David Mitchell. Clem and Edith (Peg) were his great uncle and great aunt. Edith worked at Enford school for 42 years, retiring as head teacher in 1949. Both Clem and Edith were leaders within the Baptist communities of Enford and Netheravon.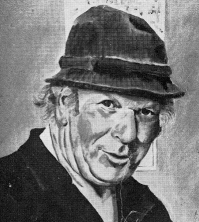 1986 - Enford Days, By Fred Phillimore - This book is a compilation of the memories of Fred Phillimore, and those of many other residents of the village who he knew during his lifetime (1914 - ?), which Fred published in 1986. Amongst other things, Fred spent much of his life as a farm worker, ending up running The Swan Inn. He also devotes a chapter of his book to the coronation ox roast, described in the previous article. There are a few copies of the book dotted about the village however I don't think it is in print any longer, and I have been unable to discover anywhere that still sells copies. ISBN: 0951136909, Copyright 1986 F Phillimore, printed by AF Fishpool & Co, Westcott Street, Swindon.

1986 - Salisbury Plain - A charming little video produced by Meridian TV as part of the 'Country Ways' series in 1986.

1989 - A History of Enford School - Snippets from the history of Enford school from its foundation in 1845 through to its closure on 21 July 1989.

2001 - East Chisenbury, My Village - A heart-warming picture of a childhood in East Chisenbury. Written by Hugo Vickers, and published by kind permission of Country Life magazine.

2012 - The Queen's Diamond Jubilee - In June 2012 the village celebrated the Queen's Diamond Jubilee with a series of events throughout the parish. Click here to see a series of snapshots of parishioners.

2015 - The Parish Plan - In 2012 the Parish Council established a committee to draft a community-led plan (known as the Parish Plan). The plan contains a lot of detail about the parish and includes a useful house map on the back page. The plan can be viewed by following this link.

Enford Then & Now - Keith Reddick has added some commentary to the 'then and now' pictures posted by Martin Webb in the photos section of the website.


Coming Up
Visit the Enford
calendar
, or read the latest newsletter, for details of all forthcoming events. Click the images below to see what's on in the Village Hall: